PSX Serves Clients Across North America (including Canada) and Mexico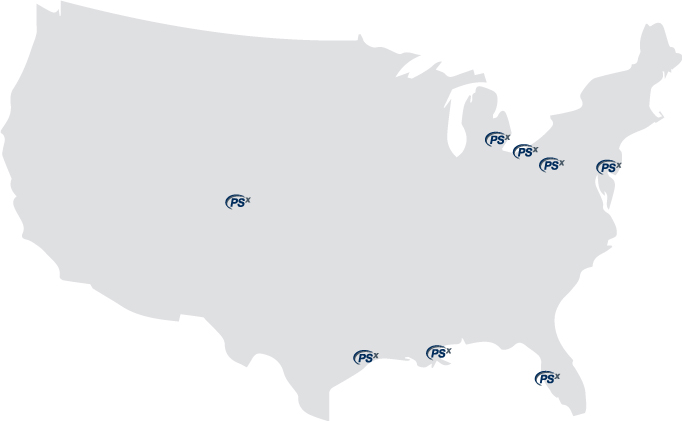 PSX brings the strength of a national firm, with the support of a local, dedicated, and reliable team.
We can support your project no matter where it is.
We design and build our projects from the ground up.
We are a one-stop shop for all of your needs.
With offices located in Philadelphia, Pittsburgh, Cleveland, Tampa, Houston, Denver, New Orleans and Detroit, PSX is able to dedicate additional resources to meet a project's deadline. PSX Philadelphia, headquarters, is home to our administrative, finance, IT, and marketing teams. Each of these departments provide support to all locations.
With 70+ employees across these eight offices, we support projects in as many as 37 states and three foreign countries in one year.